Negócios e Projetos
INTELLIGYM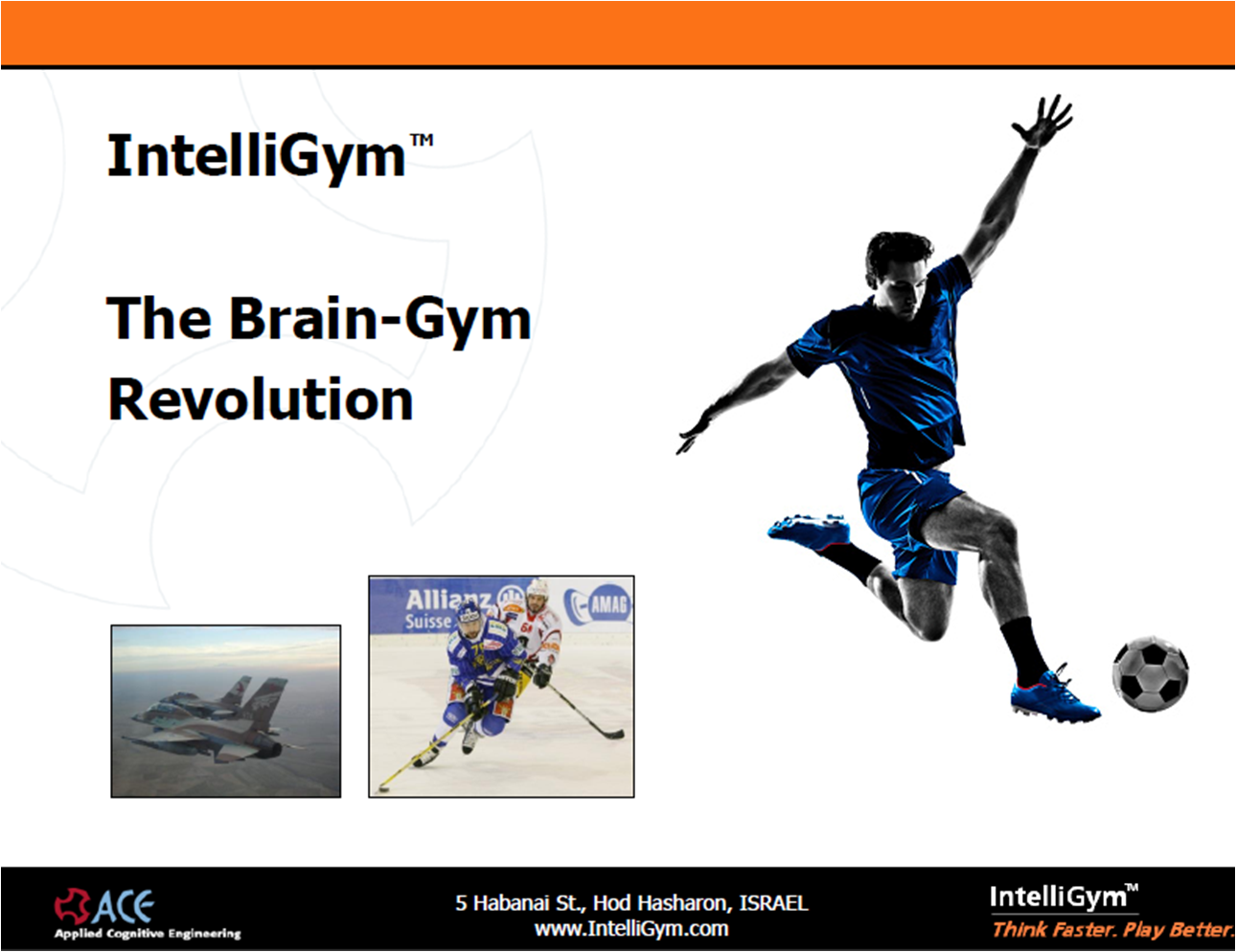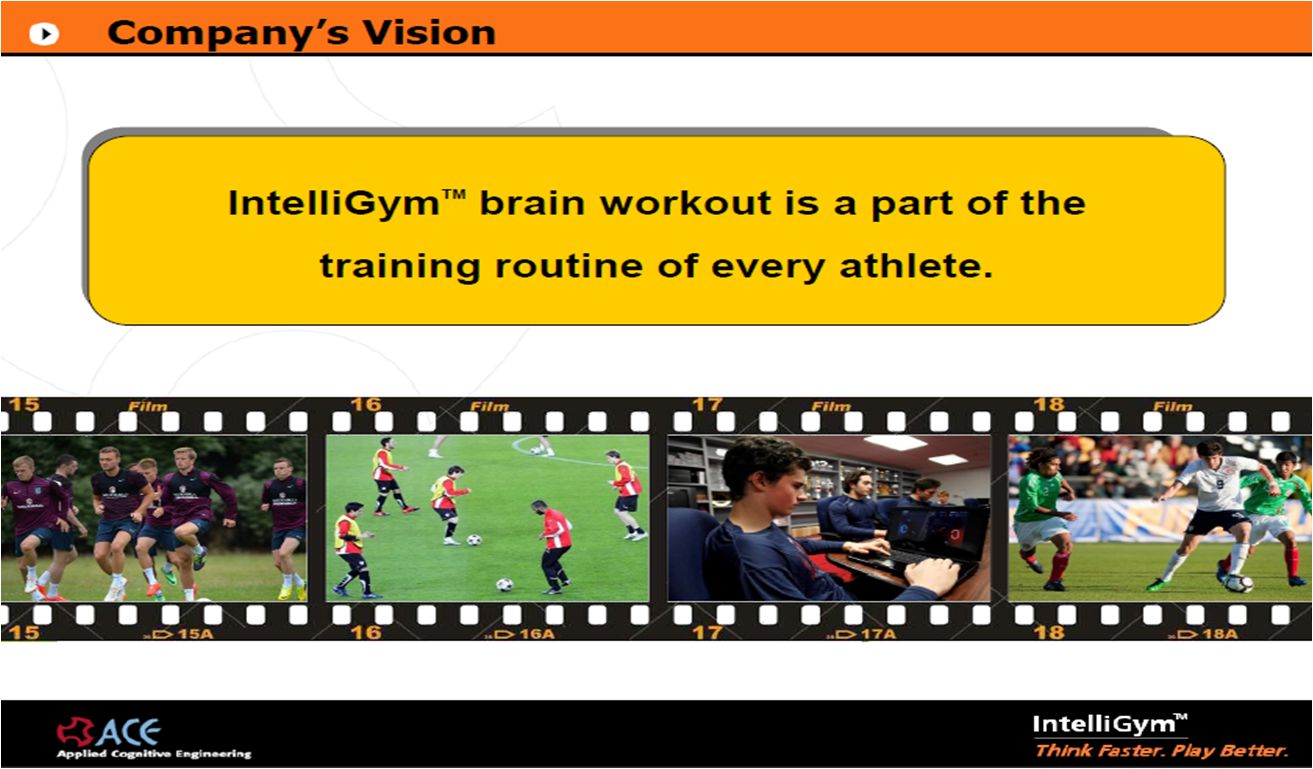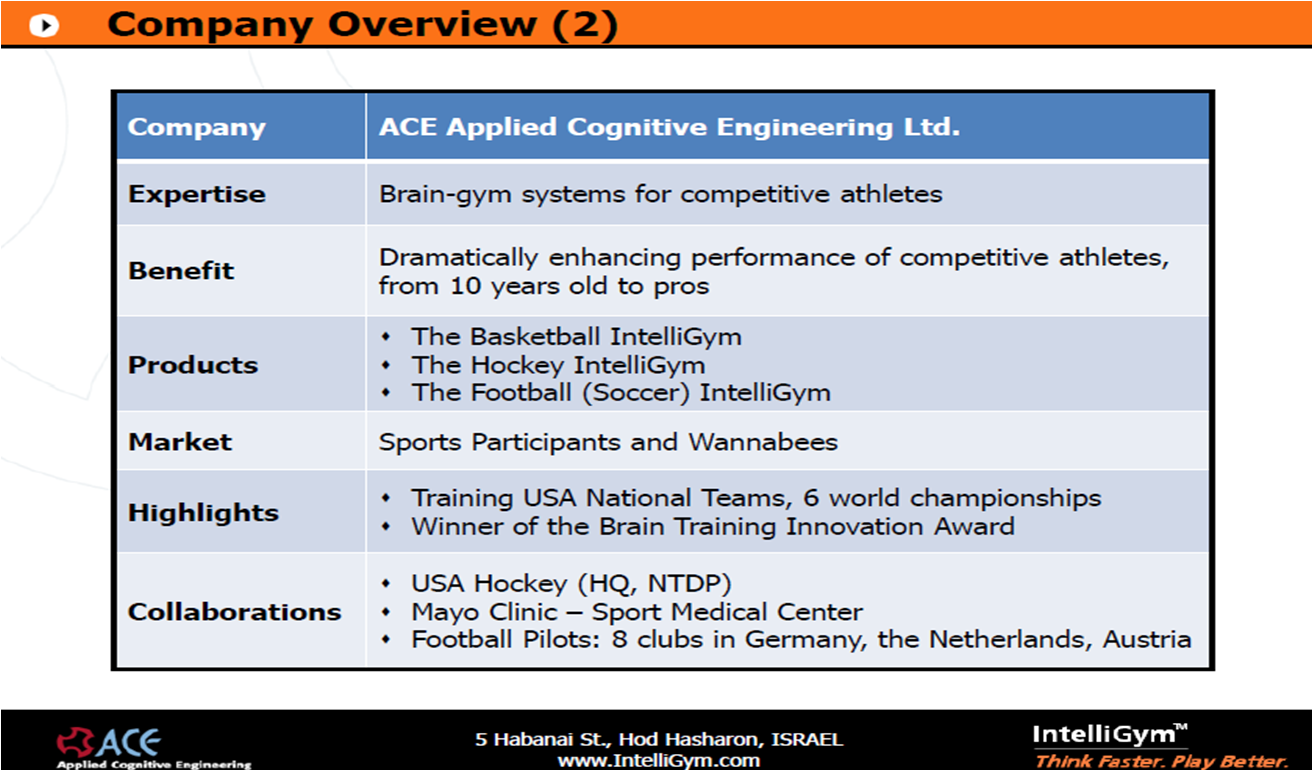 " Football is a game people move and you have to decide in one second what's going on in your position as well as all around the field. "

Pep Guardiola, legendary coach, manager of Manchester City
"When you arrive at Barcelona the first thing they teach you is: think. Think, think, and think quickly. Move your head, see, think. Education in soccer intelligence is the key."

Xavi Hernandez shares the secret of Barcelona's game

"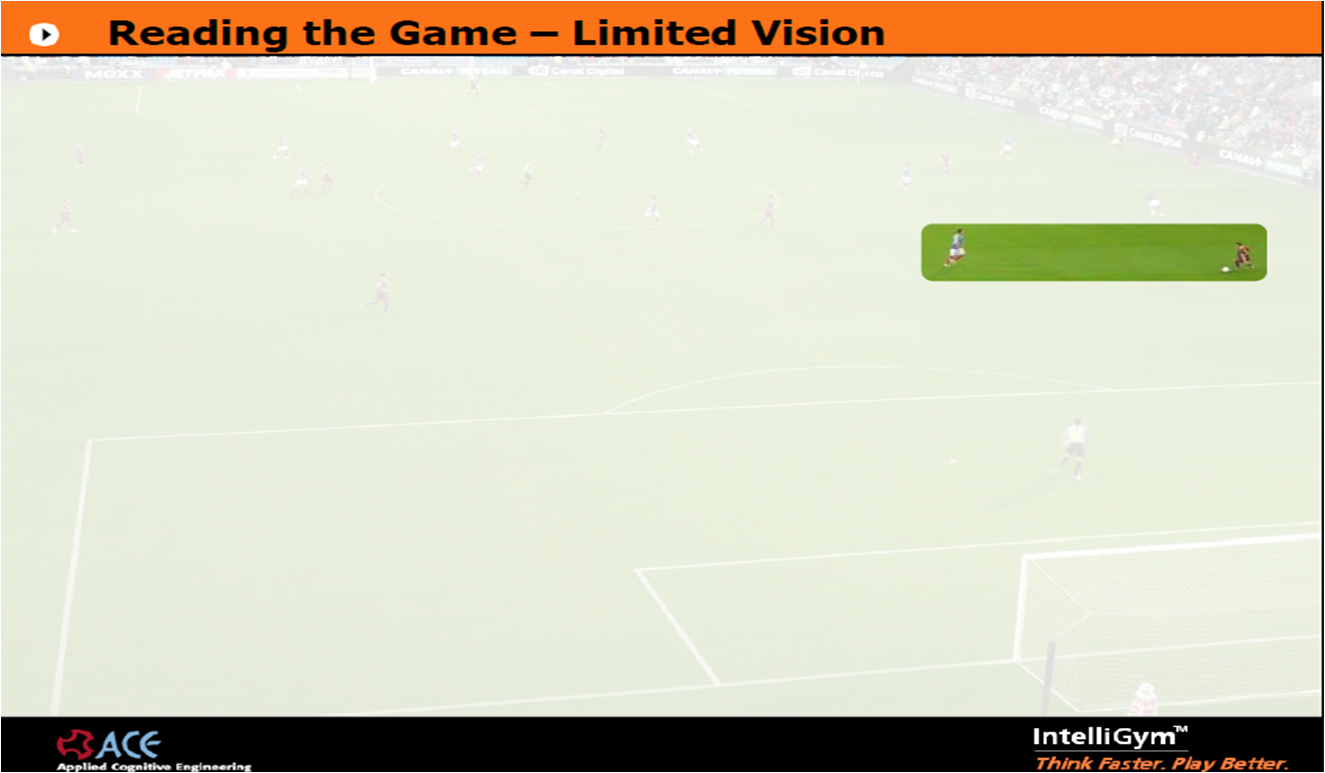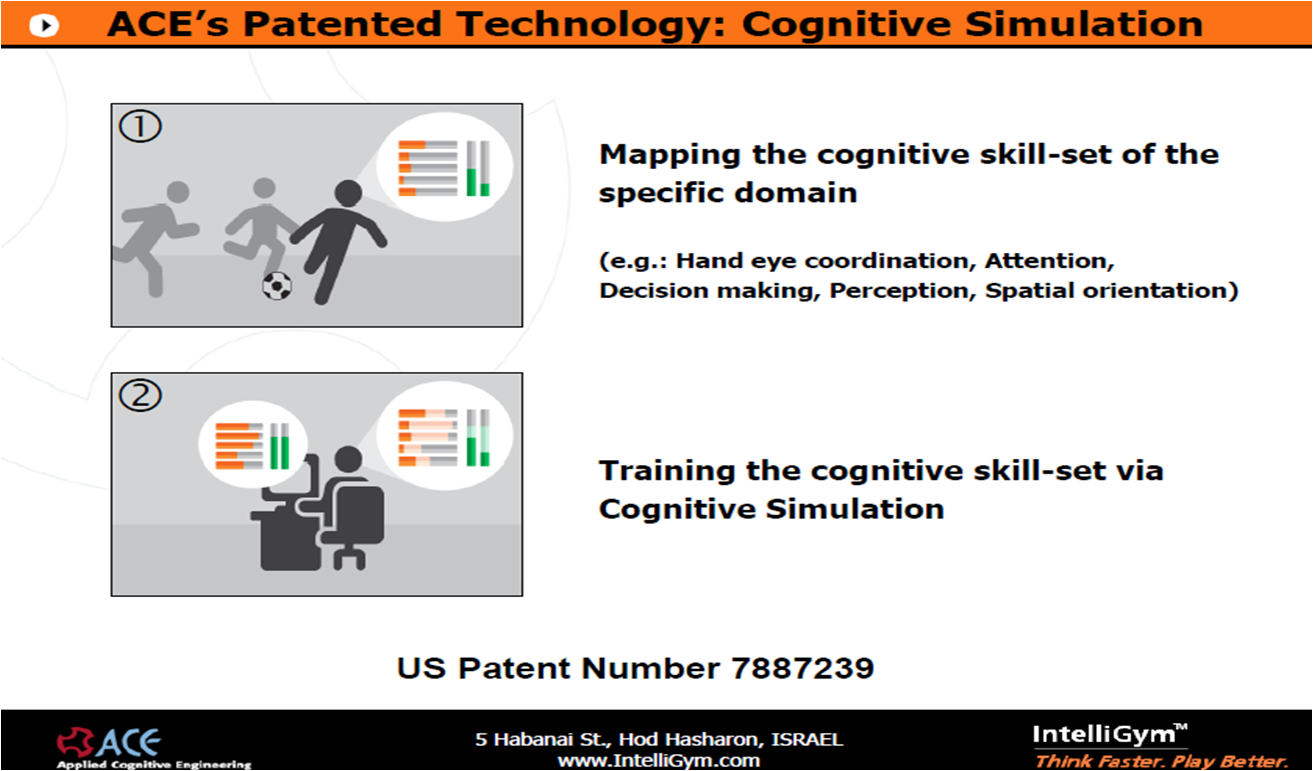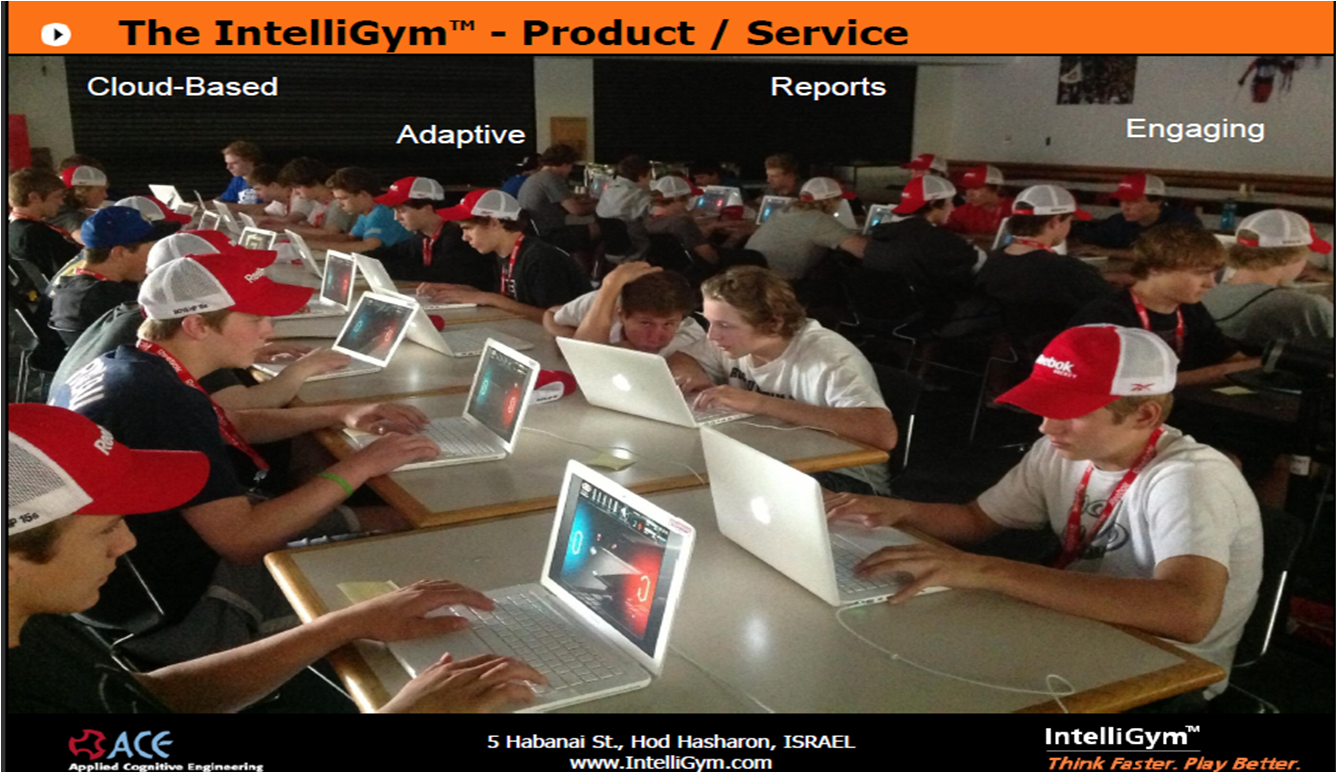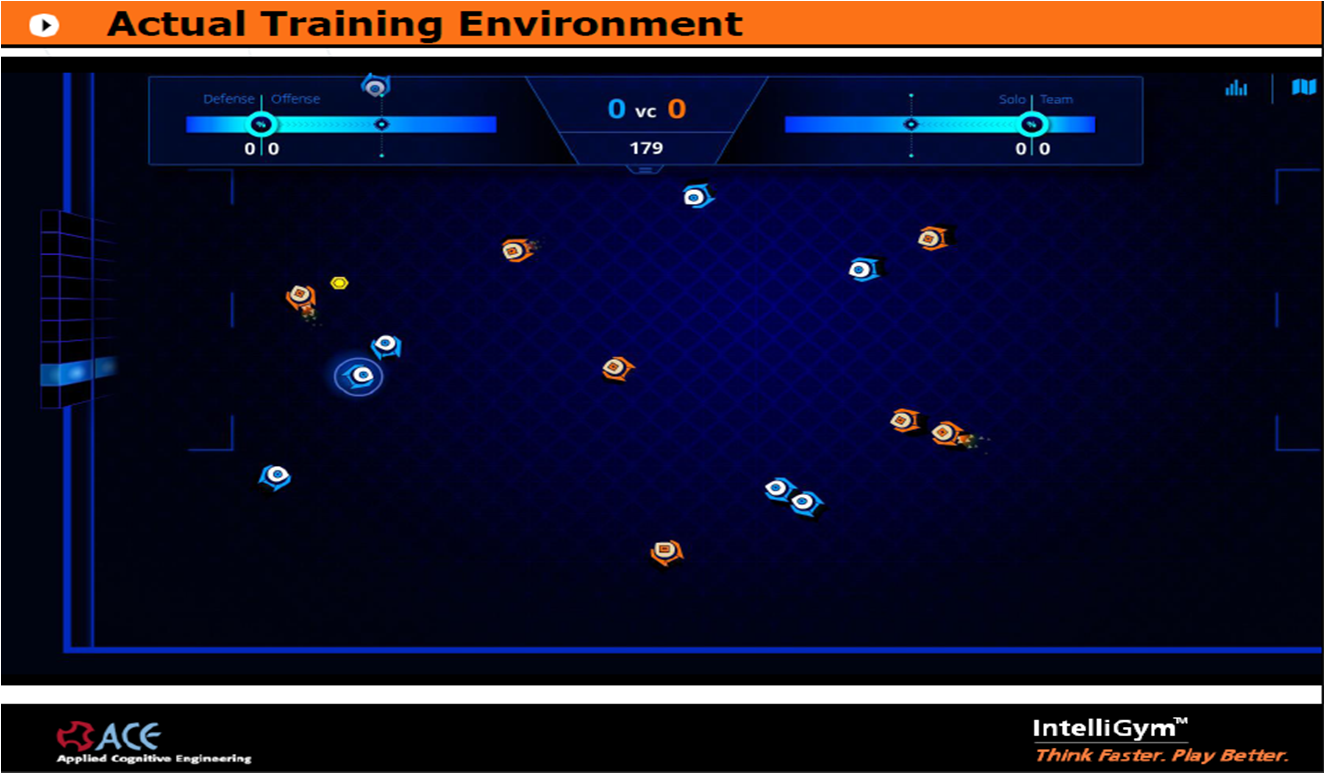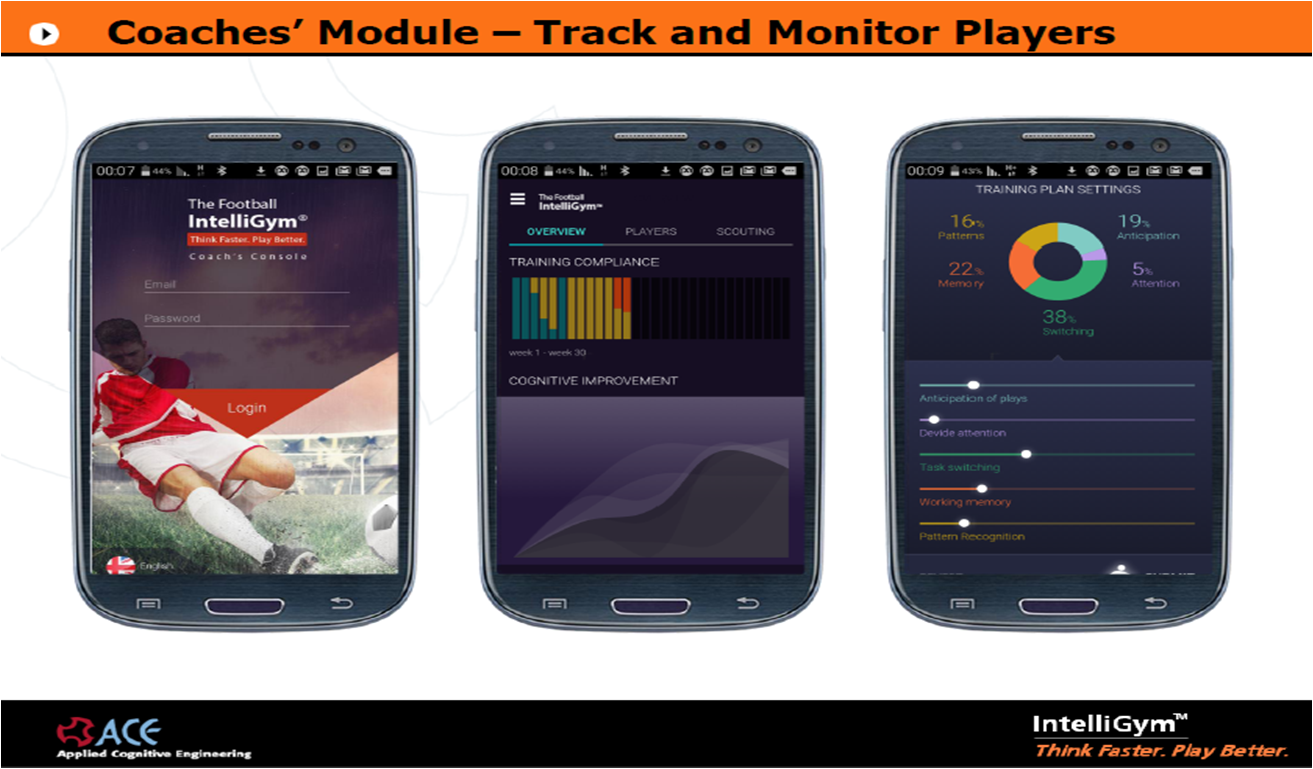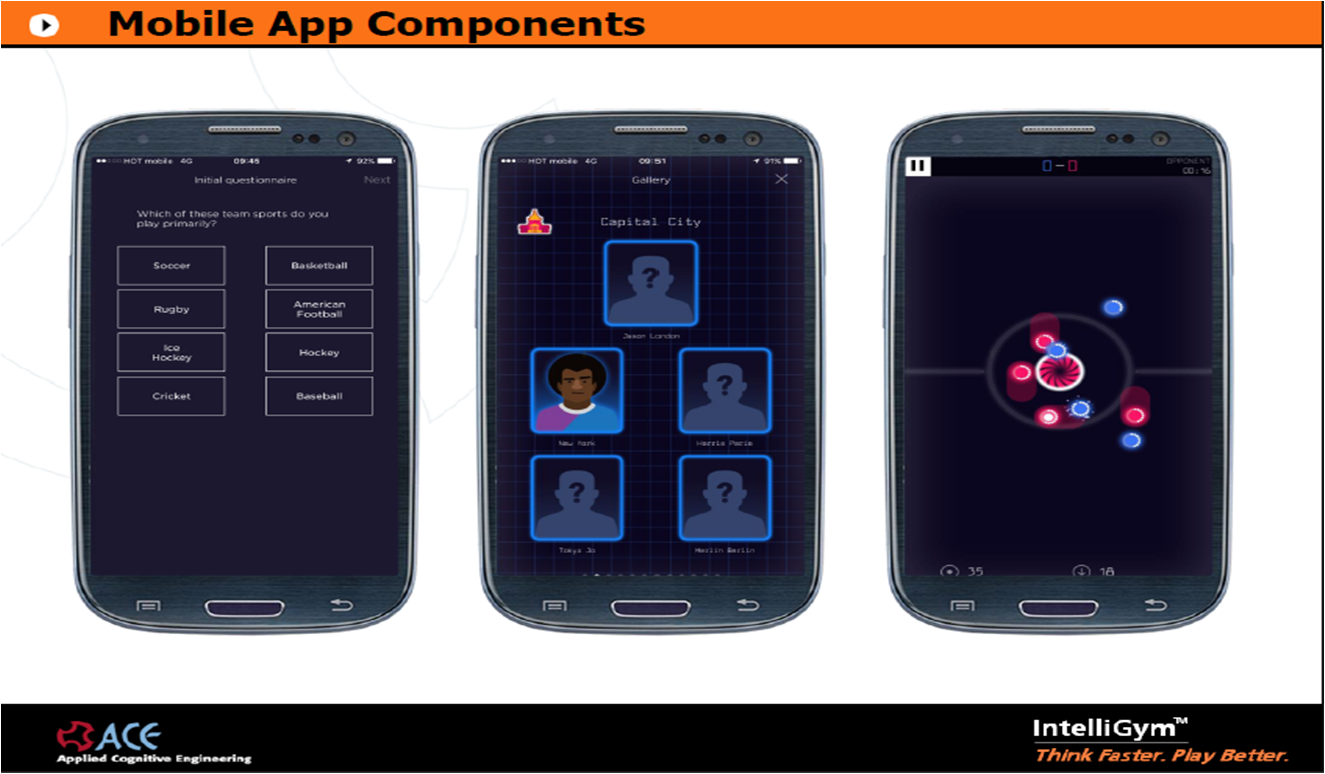 ACE Applied Cognitive Engineering Ltd.

Company Profile

Business Description

ACE is a pioneer in the world of software-based "brain-gyms" for competitive athletes. It addresses a market currently estimated at annual $5B-$10B. ACE's award-winning training platform, the IntelliGym, focuses on the strongest unmet need in players' performance: game intelligence. This program significantly improves the on-pitch performance of athletes, youth to pros, by enhancing cognitive skills such as decision making, anticipation, special awareness and long-term concentration.
To-date, more than 30,000 players have adopted the IntelliGym.
We envision our "brain-gym" concept to proliferate and become standard among athletes just like physical gyms have.
Products / Services
The IntelliGym has a video-game look and feel. Once installed and launched, users' training data is sent and analyzed automatically on the IntelliGym server for personal adaptation.
The program is sold online, with licenses available to individual players and sport organizations. Licenses are on a periodical basis.
ACE has recently adopted the product to the world's largest sport: Football (AKA Soccer). The Football IntelliGym has successfully completed its first season with leading football clubs in Germany, the Netherlands and Austria, and was validated in collaboration with researchers VU University, Amsterdam.
IntelliGym has won the prestigious Brain Fitness Innovation Award and was adopted by the Mayo Clinic Sport Center. Its track record includes 6 world championship titles won by the U18 USA National Team.
Target Markets
While addressing both players and organizations, ACE's primary market is individual players at the ages of 10 to 18. These "wannabes" have the strongest motivation to improve their game in order to make it to the next level. The products are also offered to other segments, such as families, teams, clubs and associations.
With its ice-hockey product, ACE focuses on the North American market. With the Football IntelliGym in mind, ACE is targeting European football market, with more than 62 million players, to be followed by the USA (26 million players) and China (24 million and growing rapidly).
Marketing
ACE's strategy is based on marketing campaigns leveraging collaborations and extensive media exposure. The company works with highly visible teams and with influential entities. In the case of football, ACE collaborates with leading football clubs and research institutions. In addition, the company plans to target elite players to serve as product endorsers. Then, based on heavy PR covering those teams and players, marketing campaigns will target 10-18 years old 'wannabes' (in Europe and North America alone there are more than 100 million players). This way, the IntelliGym has been covered by outlets such as the New York Times, ESPN, Sports Illustrated, Fox News, Globe and Mail and many sport-specific publications and blogs.
Technology / IP
ACE's training concept is based on a technology originally developed for the Israeli Air Force by Prof. Daniel Gopher (the company's research supervisor). ACE's patented technology is called Cognitive Simulation. The development of these proprietary cognitive training systems requires unique know-how and expertise.
Industry / Domain
Sport / Technology
Products
The Football IntelliGym (2016)
The Basketball IntelliGym
The Hockey IntelliGym
Team
Danny Dankner, CEO
Dror Livnat, President
Prof. Dr. Daniel Gopher (Technion)
Dr. Yaakov Greenshpan (Technion)